Dental Search Engine Optimization - Top SEO for Dentists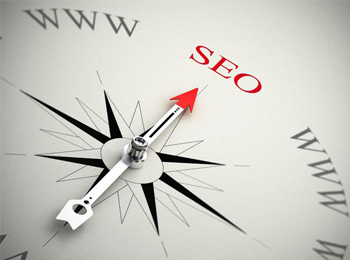 Search Engine Optimization (SEO) offers a visible and effective search presence leading to a considerable increase of sales, profitability, and cost efficiency for our clients. Our dental search engine optimization core services include: Organic Search, On-Page SEO, Link Building, Keyword Research / Strategy and Activity Report.
Search Engine Optimization is fundamental to success.   Here at Dental Growth Solutions, we work with clients to develop personalized dental SEO strategies that will earn your site a higher ranking in search results.   We provide an extremely thorough analysis and improvement of all elements of on site optimization including site structure (XML sitemaps, robots.txt, redirects), page structure (titles, meta-descriptions, alt tags, URL's), usability (mobile friendly, load speed), and health checks (no broken links, do duplicate content).  We also place an important focus on improving off site SEO elements like link building and citations (general, industry, city). Our team will improve your traffic flow and increase sales for your web-based operations.
SEO is the lifeline of online marketing.  If you review the SEO statistics below, you will better understand just how significant a role SEO plays in successful dental web marketing.  Successful SEO is also quite time intensive on an ongoing basis.  By limiting our services to a select number of dentists, we are able to ensure each client will receive the hours of time required on a weekly basis to maintain strong online search rankings.  Dental Growth Solutions offers our valued clients a high quality and affordable package.  Leave the rest up to us as our experts are trained on the latest guidelines from all major search engines like Google, Yahoo, and Bing.  
---
SEO Statistics
93% of online experiences begin with a search engine.
Google owns 65-70% of the search engine market share.
70% of the links search users click on are organic.
70-80% of users ignore the paid ads, focusing on the organic results.
75% of users never scroll past the first page of search results.
SEO is the top driver of traffic to content sites, beating social media by more than 30%.
SEO leads have a 14.6% close rate, while outbound leads (such as direct mail or print advertising) have 1.7% close rate.
For Google, 18% of organic clicks go to the #1 position, 10% of organic clicks go to the #2 position, and 7% of organic clicks go to the #3 position.
---
Learn More About Our Top Dental SEO
Struggling with your visibiliy in the important online searches?  Contact our experienced dental SEO marketing team at 951 696-7550 to learn what makes our SEO strategies for dentists so unique and effective!